News
Thursday, January 20, 2022 1:01 PM
I believe 'what gets measured gets done' Beth Petrunoff, Guest Opinion for the Naples Daily News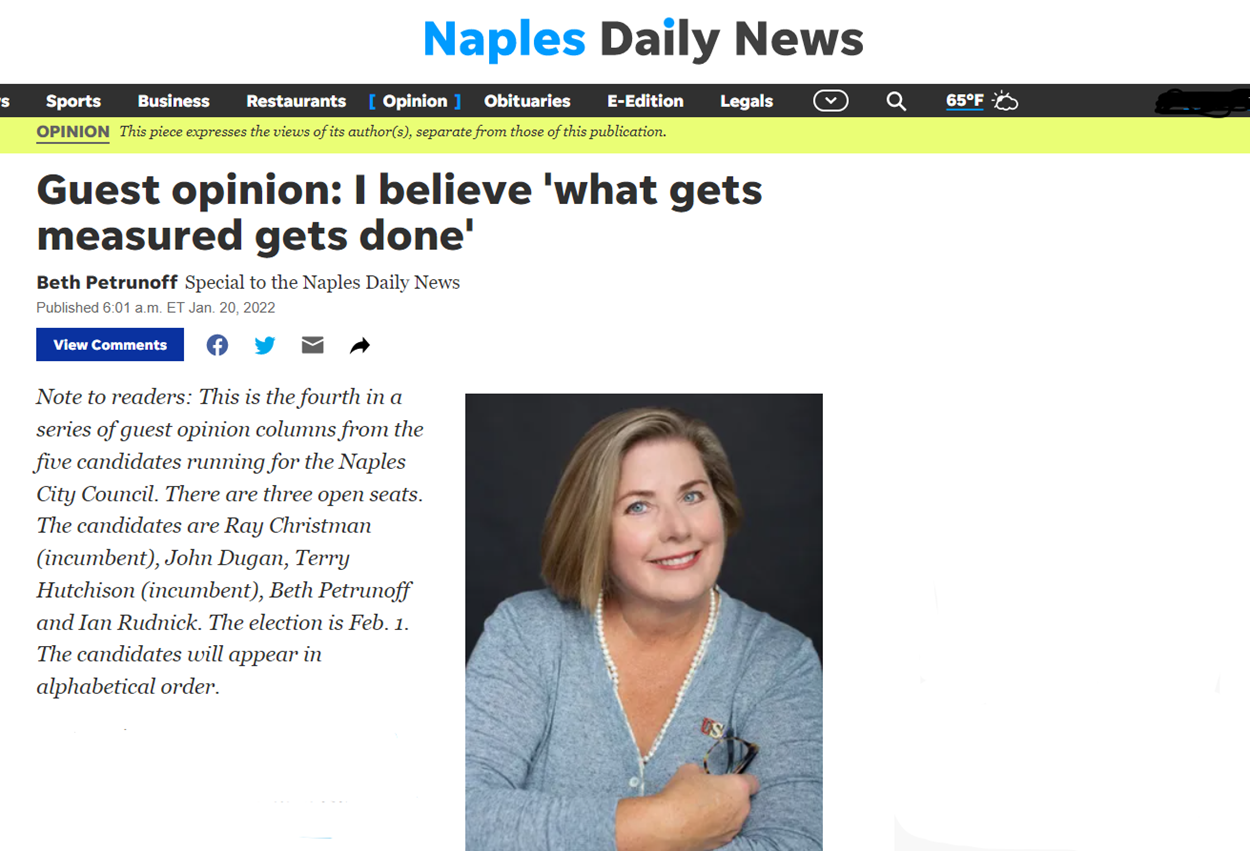 I have entered the City Council race to advance the interests of our residents. As a retired Vice President at GE, I have a long career of running very large businesses, building leadership teams, creating long range plans, setting priorities and meeting goals. I bring a set of skills and values to help shape City plans that will protect resident quality of life, enhance environmental stewardship, and support the City's economic vitality.
The foundation of my platform is the residents' values which have been expressed and memorialized in our City Vision. A priority of mine is to update the Comprehensive Plan, our governing document with performance goals and metrics, because I believe that 'what gets measured gets done.'
An Ohio native, I come from a family that has been actively and professionally engaged in protecting our natural resources. A healthy environment is one of our residents' primary values and it is in my DNA. The health of our environment is intrinsically connected to another primary concern of our citizens, over-development. I believe in responsible 'Low Impact Redevelopment" that enhances the unique character of Naples, is not invasive of residential neighborhoods, prioritizes green space and is pedestrian scaled.
Responsible redevelopment coupled with accelerated funding of the City's Stormwater Master Plan, budget priority for lake remediation, beach outfalls and other environmental projects will yield results. I support the extension of environmental 'best practices' into our building codes to ensure that we reach our goals.
Our City will continue to be pressured by surrounding County growth. We must have an assertive and positive relationship with Collier County. My goal is for the City to be an 'equal partner' with the County to mitigate the growth on our borders.
We must keep our citizens safe by removing any obstacles that prevent us from hiring and retaining excellent police officers and increasing our first responder staff. We must also keep our residents safe by protecting their personal information, leveraging the latest technology to increase our cybersecurity.
Voters ask me how I am different from my challengers, particularly the two new candidates who have entered the race.
I am unequivocally committed to our Vision and the residents' values versus my opponents.
I have more relevant experience and command of the issues versus my opponents.
I am the only new candidate who has not changed their message as the campaign has progressed to serve political interests.
I am the only new candidate not working on another career. My other opponents are realtors; Council will be my only work priority and will receive my full attention.
I am the only new candidate who is not supported by a PAC and who will not take money from special interests. I am unique among the three of us. I am steadfast that our residents' voices should never be overshadowed by outside or special interests.
I respect our Charter and I follow our City laws, in particular Amendment 13.1 which states our City elections must be non-partisan. One of my challengers has made partisanship the center of his campaign. It should be a prerequisite to earning an elected office that one follows our heritage and our fundamental laws.
Your vote will help decide the City's future. Your message is clear. You demand that City council be goal oriented, values-based, informed, and energized by high citizen engagement. That's what my campaign tagline 'Forward Together' is all about!"
It would be my great honor to serve the citizens of the City of Naples. Please VOTE Beth Petrunoff for City Council.
Thank you.
---
Monday, January 17, 2022 11:26 AM
Beth Petrunoff is Endorsed by City Leaders ... Read Their Testimonials Here
"Thank you to these outstanding City Leaders for their support. I am humbled by the support of the Citizens throughout the City. I will work for our Community's Values. In 2020, you voted for that change."
---
Sunday, January 16, 2022 11:23 AM
Beth Petrunoff meets with Naples Voters
Beth Petrunoff met with Naples voters and supporters. There was a robust exchange of ideas and opinions.
---
Saturday, January 15, 2022 12:29 PM
---
Friday, January 14, 2022 3:25 PM
Bayfront candidate forum January 10, 2022. Thank you to our Bayfront Neighbors
Beth Petrunoff attended Bayfront candidate forum on January 10, 2022. The candidates for city council election answered questions by the residents.
---
Friday, January 14, 2022 2:37 PM
Beth meets with engaged citizens, asking questions and listening to their concerns
Meet and Greet hosted in support of Beth Petrunoff running for City Council Naples Florida. The event was held in open house format for Naples voters to meet Beth Petrunoff and discuss issues facing the city.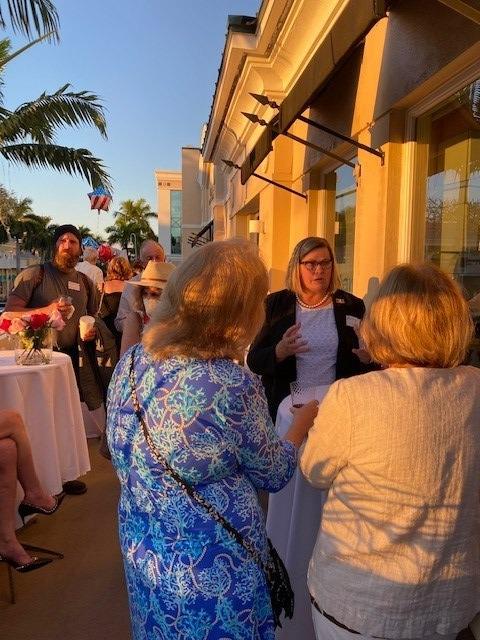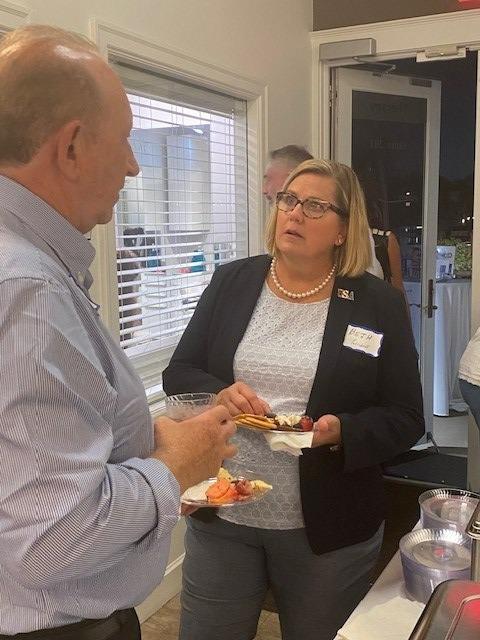 ---
Tuesday, December 21, 2021 10:17 AM
Beth Petrunoff At GSAC Debate
On December 16, 2021, I participated in the GSAC candidate forum in advance of the February 1, 2022 election for three city councilors.

The event was opened by your President, David Feight, and moderated by Howard Handler. Each candidate was provided 15 minutes to address questions covering the 5 themes city council adopted arising from the 2019 vision survey. The questions can be found at: GSAC Candidate Forum Questions

Please watch my interview commencing at 1 hr 53 minutes:
Watch GSAC Naples Florida Candidate City Council Forum Debate Video

Highlights include:
From my career at GE, I learned that "what gets measured, gets done." I have experience in driving change and progress and will use it to drive your priorities to completion in the city.
On dealing with Collier County growth, we must collaborate but also recognize that we are in charge of our city's future. "We are 5 % of the county population, but 27% of its revenues; we need to move from the small kids table to the adult table."
With regards to governance, we must hire a new city manager, who will be our CEO. The candidate "Must be a leader with the ability to hire, retain, and promote."

These are a few highlights. I encourage you to watch my entire interview.

If you like what you see and hear, please tell your friends!

Vote-by-mail ballots will be sent December 30 to those who have requested them. I ask for your vote.

You can find more information about me and my platform at www.beth4naples.com

Lastly, I wish you and your family Merry Christmas/Happy Holidays.

Yours sincerely,

Beth Petrunoff
---
Wednesday, December 15, 2021 9:11 AM
Beth Petrunoff Attends December ONA Coffee Gathering
Beth Petrunoff and Terry Hutchinson presented at the Old Naples Association's December coffee connect on December 14, 2021.
A great turnout. Both candidates for city council spoke for approximately 10 minutes, in which they both laid out their backgrounds and key platform items. Their talks were followed by questions from the audience.
Attendees asked questions about the Naples airport, safety, Collier county growth, and city council effectiveness.
Beth laid out her basic approach to all issues: start and end all issues or opportunities with what's right for the residents of Naples, what preserves our home as a residential community and ensuring we all work together to solve issues.
We have just 16 days before mail in ballots are sent out!
It's 20 days to mail in balloting commences and 47 days to Election Day.
The deadline for Collier County Supervisor of Elections to receive requests for mail in ballots is January 22, 2022. However, you may request a mail in ballot at any time and they will be sent to voters beginning on December 30th: https://www.colliervotes.com/Voters/Vote-by-Mail
Mail in ballots must be returned and received by the County prior to the close of the polls on February 1st, so allow plenty of time in returning your ballot.
---
Saturday, November 20, 2021 9:49 AM
---
---
Friday, November 5, 2021 1:53 PM
---
Monday, November 1, 2021 3:20 PM
Dear Neighbor:
I am running for City Council in the February 1, 2022 election to support the values of our residents and local business community.
Our community has been clear about the desire to balance an exceptional quality of life with a vibrant economy. Residents are counting on their elected officials to protect our environment, preserve the charm of our neighborhoods, encourage economic vitality and to be responsible about redevelopment.
The values of our community have been memorialized in our Vision Document, but there is more to be done in bringing those priorities forward in to a new Comprehensive Plan, updated codes, ordinances and policies. Our future is ours to define and defend. This is more important than ever given the County growth around us.
As a Vice President at GE Capital, I strengthened my skills in problem solving, identifying goals, planning, and executing strategies to reach corporate goals. I want to now apply my skills and experience to help the community I love reach its' goals.
I grew up in Ohio on Lake Erie where my dad developed and patented wastewater management solutions to protect the environment. A clean environment and an extraordinary quality of life is something I have always valued.
My career required several professional moves, but when I made the move to the City of Naples it was my decision, based solely on how much I loved the location. I will never forget going over the bridge in onto 5th Avenue South and telling my husband, "This is it; this is home."
My view of the job of City Council is a position of Civil Service and I look forward to serving you. Over the next three months I hope to get a chance to meet you and hear directly from you about the expectations you have of your elected officials. I want to earn your respect, your confidence, and your support.
To work for you I need your vote on February 1st and any financial contribution you may make. Please visit my website: http://www.beth4naples.com/
Contributions can be mailed to:
Beth Petrunoff Campaign
500 Mooring Line Drive, Naples 34102
With respect and gratitude,
Beth Petrunoff